Easy Home Made Breakfast Toast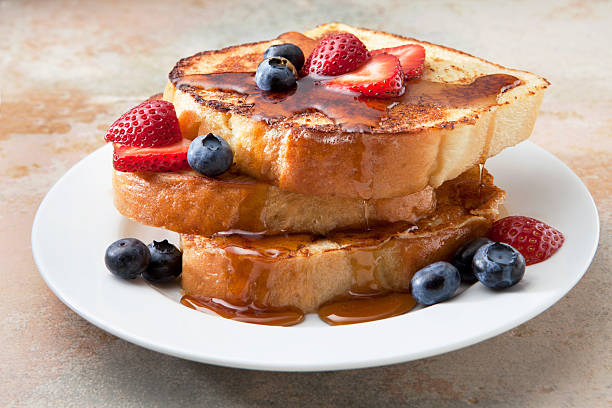 Easy Home Made Breakfast Toast
Everyone has their own version of this recipe, but it is an excellent
breakfast, lunch or dinner option, especially good with sausages, ham or bacon, or
topped with Fruit and Syrup!
Easy Home Made Breakfast Toast Recipe
3 Eggs
1/2 Cup Milk
1 teaspoon Vanilla
1 Tablespoon Brown Sugar
Cinnamon
Margarine
Bread
In a large bowl mix together the eggs, milk, vanilla and sugar. Beat well, and add 1/2 teaspoon Cinnamon and beat again.
Heat fry pan to medium high and add a small amount of margarine, wait until melted and frothy.
Dip Toasted Bread Slice into the mixture, both sides, and place into fry pan.
Cook about 2 - 3 minutes and flip, cooking again until golden brown on both sides.
Add extra cinnamon if desired.
Once cooked, top with a dab of butter or margarine, syrup, fresh fruit or powdered sugar.
All are really delicious options.
Keep unused portions wrapped in the fridge but use with in one day.