Easy home baked Biscuits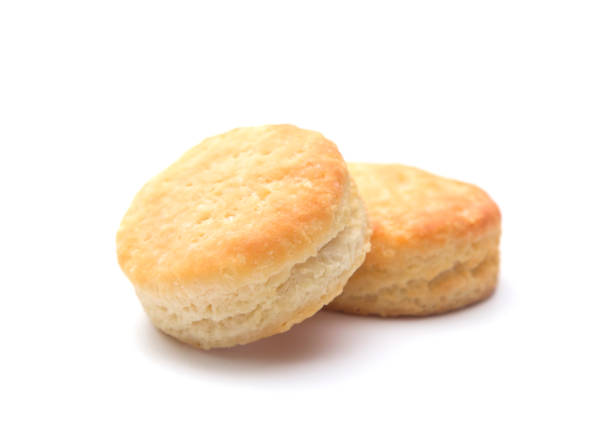 Simple and Easy home baked Biscuits
can be ready in half an hour!
Preheat the oven before beginning to 450 F
Biscuits are a great side bread to offer for
breakfast, snacks, lunch or dinner.
Biscuit Recipe
2 Cups Flour
3/4 Tablespoon Baking Powder
3/4 teaspoon Salt
1/2 Cup Margarine or Butter
3/4 Cup Milk
In a Medium size bowl Mix Flour, Baking Powder,
Salt, then add the Margarine and cut it into the flour mixture with a fork,
until it resembles little rice size kernels.
Add the milk next, into the middle of the flour mixture,
and mix gently until a small dough ball forms.
Put the ball of dough onto a floured counter top
and roll carefully out until 1/2 inch thick.
Cut with a knife into small squares or use a
cutter to make small circles (about 12)
Place onto an ungreased baking sheet and
bake at 450 F for 15 minutes or until golden brown.