Very spicy chicken dish for a meal to remember!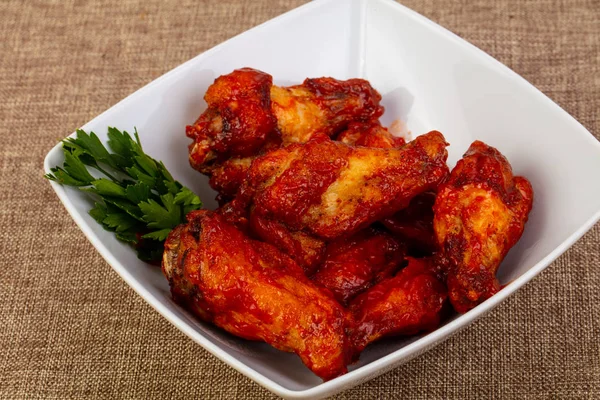 This is a hot dish but great for those who enjoy hot and spicy food! Try it out and see what you think! The chicken is good with any flat bread or rice.
Ingredients
8 pieces of chicken, legs, thighs, etc.
2 garlic cloves (minced)
1 Tbsp. Cumin
1 Tbsp. Paprika
1 Tbsp. Curry powder
2 tsp allspice
2 tsp pepper
1 tsp thyme
1/4 tsp cayenne pepper
Cooking Instructions
Place all the chicken pieces into a shallow backing dish. Combine all the spices together in a bowl and
then rub the chicken well with the spices. Cover and refrigerate for 2. 5 hours before using. Place chicken into casserole dish, which has been greased cover with a lid.
Bake at 350 F for 25 minutes then turn halfway, and bake another 25 minutes.
For extra crispy, take off lid last 10 minutes.
Make sure juices are running clear, and meat is cooked before consuming.
This is a delicious meal, served with rice, flat bread, curry sauce, veggies, enjoy!