Home Made Hamburgers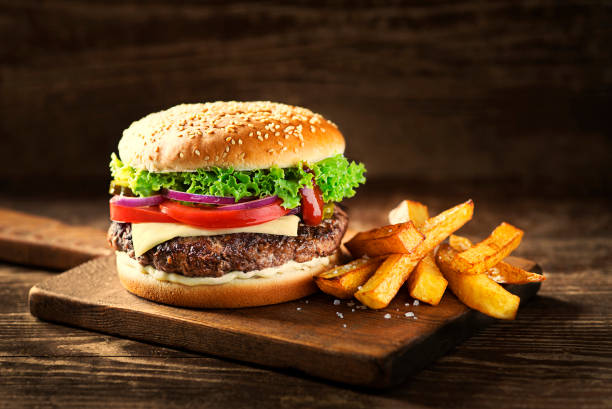 Home Made Hamburgers! Nothing tastier than a nice juicy cheese burger, made fresh at home. Once you try it, you will love it!
Home Made Hamburger Recipe
1 Pound Ground Beef
Salt
Pepper
Buns
Toppings
In a bowl mix the ground beef, salt and pepper. Form 4 small balls of meat out of the mixture. Place into a hot fry pan and press down to make a small patty. Cook on medium high heat for 5 minutes
Flip and Cook another 5 minutes or until juices run clear. Place cooked hamburger patty onto your favorite bun, top with lettuce, tomato, pickles, ketchup, whatever you enjoy. Especially great with cheddar cheese!