Classic Chow Mein noodle casserole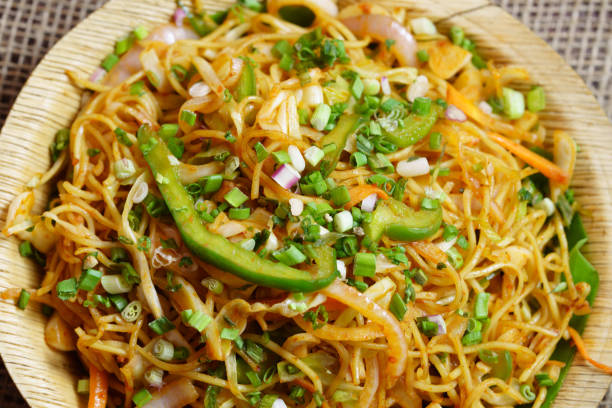 Classic Chow Mein casserole
Ingredients for this delicious, versatile and easy to make recipe are generally available at most stores or shops where you purchase groceries.
What you need:
1 cup of celery
1 small onion diced (substitute with green spring onions, red onions or leeks)
1 Tablespoon of Margarine (substitute with Butter or Fat of your choice)
1 can of Tuna (6.5 ounces) (substitute with canned Salmon or similar)
1/2 bag of dry Chow Mein Noodles (2 cups)
1 can of cream of mushroom soup
1/2 cup of water
1/2 Teaspoon of pepper
1/2 Teaspoon of Salt
*optional 1/2 cup of peanuts, almonds, cashews
How to make it:
Heat up the oven to 350 degrees to begin, this way your oven is nice and hot for the casserole to bake in once mixed together.
On medium heat in a fry pan add margarine or butter, celery and diced onions.
Cook until they are tender, about 3 - 5 minutes.
Add the tuna, mushroom soup, water, pepper, salt, nuts and mix.
Pour into ungreased 1.5 quart size casserole dish, and add the chow mein noodles on top and stir.
Bake uncovered for 30 minutes
This serves about 4 to 6 people.
Awesome with a salad, garlic bread and oranges!