Healthy Bran Muffin Recipe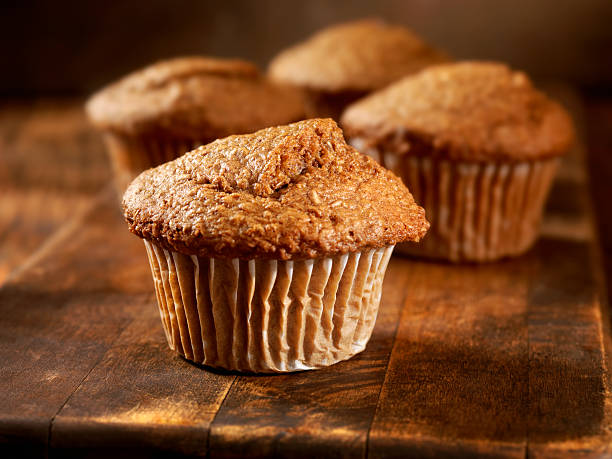 Healthy Bran Muffin Recipe for Breakfast and health! Keep your morning healthy with these incredibly delicious and mouthwatering Bran Muffins.
Bran Muffin Recipe
5 Cups Flour
5 teaspoons baking soda
1 Tablespoon salt
2 Cups Brown Sugar
3 Cups Bran
3 Cups Bran Cereal
2 Cups Raisins
1 Cup Applesauce
1/2 Cup Molasses
4 Cups Milk
1 1/4 Cups Water
2 Eggs
In a large bowl mix all the dry ingredients together. In the middle of the dry mixture make a small well and add the eggs, milk, molasses, applesauce and water, mixing in from the sides, blend but do not over mix.
Preheat oven to 400 F, Grease muffin tins and fill 2/3 full. Bake 20 minutes. Muffins freeze well, makes about 4 dozen.